About
Ideal Quality Automobiles Inc. is conveniently located just off the 402, 10 minutes west of London, in Beautiful Mount Brydges. We have been serving South-Western Ontario since 1988 & are a family owned & operated. We are an Ontario registered dealer and active member of UCDA. As a member, we stand behind all of our vehicles and strive to provide all our customers with the best possible experience when purchasing a new vehicle. We carry a great selection of quality pre-owned cars, vans, SUVs and trucks.
Need financing? No problem! We're London's In-House Financing Experts! We don't run any credit checks – as long as you can proof of income, you are guaranteed approval for one of our vehicles!
We're here to serve you for all your automotive needs and to provide you with the same professional service that has been recognized for over 25 years. Visit us today!
---
We are an OMVIC licensed used car dealer. OMVIC is responsible for administering Ontario's Motor Vehicle Dealers Act, to ensure a fair, safe and informed marketplace in Ontario by protecting the rights of consumers, enhancing industry professionalism and ensuring fair, honest and open competition for registered motor vehicle dealers.

We are also a UCDA member dealer. UCDA members voluntarily agree to a Code of Ethics urging them to:
Disclose everything they know about the vehicle
Present their vehicles fairly and accurately
Ensure that customers fully understand the products and services being offered
Deliver on all promises
Deal with reasonable complaints promptly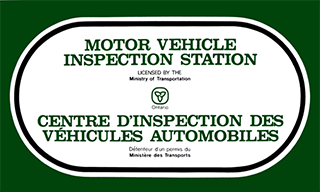 ★ ★ ★ ★ ★

Great help, great deal. Super easy experience. They went above and beyond. Thanks again. Will be back and would recommend to anyone.
★ ★ ★ ★ ★

I really can't say enough good things about Ideal Quality Automobiles. This is my very first vehicle (2011 Ford Escape) and it is in amazing condition. I have never had such an easy and wonderful experience at a business. Thanks so much to everyone there who made it such an amazing experience for me and my family members!
★ ★ ★ ★ ★

Good service! It only took 1 day to get me in a new vehicle that i still love today. Can't wait to get into another vehicle soon.
★ ★ ★ ★ ★

I've had the pleasure of working with Justin at Ideal Automotive a few times and every time it's been two thumbs up. Well done!
★ ★ ★ ★ ★

Ideal was great to deal with. Very quick and helpful at a stressful time. Would most definitely recommend.